Tips for Choosing Commercial And Residential Services for Landscaping
According to studies, 90% of Americans who own a garden want it consistently maintained. 83 percent of Americans appreciate having a garden in their home. Therefore, there is always a significant demand for commercial landscape management services, particularly from those who own expensive commercial and residential properties. Here are some suggestions you may use to pick commercial and residential services for landscaping if you are one of the property owners in need of landscape management services.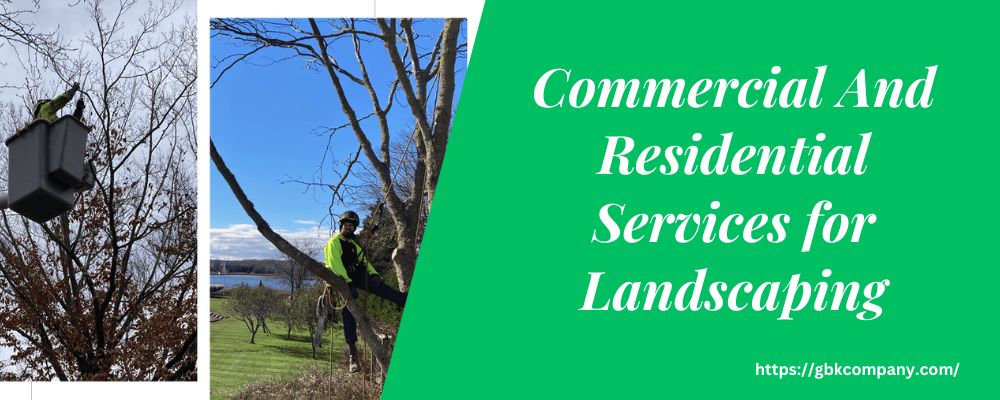 SUSTAINABLE PRACTICES
Commercial landscape management services that are cost-effective, water-saving, energy-efficient, and ecologically conscientious are in high demand. Therefore, it's crucial to take into account a business that offers landscaping services while using sustainable practices. Because sustainable practices are more valuable, the company should demonstrate its sensitivity to the environment through the materials and land-use plans it uses.
LANDSCAPE FEES
You should compare the costs charged by various businesses depending on the kind of landscape services you wish to be provided. Get rid of the businesses that are charging far less than the going rate because they will likely offer subpar commercial and residential services for landscaping.
However, you do not need to pay exorbitant prices for rock painting and tree trimming.
LIABILITY INSURANCE
Accidents can inevitably occur while landscaping, and you don't want to be held accountable. As a result, you must pick a business with liability insurance. In the event that one of the assets in your compound causes an employee harm, you want to be sure you are exempt from liability. To ensure that they can pay out workers who are hurt while performing their duties, you should also confirm that the company has worker's compensation insurance.
TECHNIQUE AND PRESENTATION
Reputable businesses should manage the severe business of commercial and residential landscaping. As a result, you must ensure that the company you choose has the required tools and machinery. You may be sure your field will be easily leveled with tractors and earth movers.
Additionally, a business's presentation, including its uniforms and another branding, says a lot about the quality of its services.
Do You Have Any Work Samples Of Professional Landscaping and Tree Services To Share?
Knowing a landscaper has experience working with properties in your industry and size range gives you a certain amount of comfort. Since large properties would need a larger team and more equipment than small landscapes, healthcare facility managers are under distinct demands than homeowner groups.
A business landscaper's portfolio can offer helpful information about the kinds of projects they've worked on in the past and, when appropriate, help establish connections. This portfolio also demonstrates their level of industry expertise, as a company with more experience will likely have more examples to provide.
Conversely, you can also request references. Speaking with some of the commercial landscaper's current customers will help you discover more about their experiences, from the service's dependability to the contracts' adaptability.
Conclusion!
We hope that these pointers will assist you in selecting the best commercial landscaper for you and your company. We take great delight in providing all of the aforementioned and expert commercial and residential services for landscaping at GBK Company, Inc. Call us to get started on enhancing the appearance of your residential or commercial property.